6-Day New Zealand Retreat with Peter Grunwald
6 – 12 January 2024
Mana Retreat Centre, Coromandel Peninsula, New Zealand www.manaretreat.com
Language: English
Early bird NZ$ 875 (on or before 1 Oct 23)
Fare saver NZ$975 (on or before 1 Dec 23)
Full price NZ$ 1075
SPACES AVAILABLE
Online registration
You can register for this course here in the online shop.
---
About the Retreat
This unique experiential retreat with Peter Grunwald – for both beginners and advanced students – explores the integration of vision, eyesight, posture, movement, relaxation, imagination and brain function. The EYEBODY method is a principle-based educational process that can transform your way of seeing and being. Applying the principles can help you let go of the habit of wearing glasses and contact lenses. It is beneficial for people of all ages and offers a comprehensive learning experience. Central to the method is the understanding that eyesight and vision are flexible and through the neuroplasticity brain, eye, body patterns can integrate. We will discover visual symptomatic patterns such as myopia (short-sightedness), hypermetropia (far-sightedness), presbyopia (middle-age vision), astigmatism, light sensitivity, crossed and lazy eyes, cataracts, glaucoma, macular degeneration and other visual patterns.
During this EYEBODY retreat you will
understand the visual process and your unique brain tendency
learn to apply the EYEBODY principles to the process of seeing
understand how your visual habits may contribute to your loss of clear sight and learn effective techniques to release those patterns
take your first steps without glasses or contacts
learn how to integrate the EYEBODY method into activities of your daily life, such as walking, driving and computer work
build bridges between vision and spirituality
read and see without strain or fatigue
experience how EYEBODY may improve your posture, and also benefit your hearing
see Peter and associate teachers for two one-on-one sessions during the week
The retreat will also support ADVANCED students of the EYEBODY method to renew and deepen their practices. All participants will be met and guided at their individual level of knowledge and experience.
The Eyebody Method
EYEBODY coordinates the brain and releases tensions in the eyes and the whole visual system, bringing clarity to the physical, mental, emotional and spiritual aspects of seeing. Through the EYEBODY patterns the body is reached in an indirect way and can have a positive effect on many conditions, such as neck, back and joint pain, asthma and general fatigue, benefiting overall health and co-ordination. EYEBODY enhances clear thinking, integrates all the senses (especially hearing) and supports more effective processing of information. Clear sight is only one aspect of vision. Perceiving the world in more depth and letting go of over- and under-focussing promotes a deep sense of well-being that permeates all aspects of life. Very often physical, mental and emotional difficulties can be transformed, the roots of which may have seemed elusive.
Group and individual attention is given to support you in creatively learning the EYEBODY principles and assimilating them gradually. Sharing in the experiences of others can help you learn about yourself. Participants benefit most if they are ready to explore and question habits, let go of resistances and welcome change.
Peter Grunwald discovered the connections between the eyes and the body in the early 1990s. These EYEBODY patterns describe how every part of the eyes, the visual pathway and the visual cortex is connected to a specific area of the body. Particular visual symptoms correspond with specific tensions in the body.
The retreat contents is based on Peter's two published books which are available via www.eyebody.com
The venue
Mana Retreat Centre is nestled within the Coromandel hills overlooking the ocean. Mana is located 2 hours from central Auckland, Hamilton and Tauranga. 1 ½ hours from Auckland airport. Transport can be arranged from the airport. All accommodation is shared rooms, some with en-suite bathrooms. Full catering of gourmet vegetarian cuisine is provided. www.manaretreat.com
Starts: Saturday 6th January 2024, 5pm start
Finishes: Friday 12th January 2024, after lunch
Tuition fees
Full tuition fee of NZ$1075 which includes a $300 non-refundable deposit.
Mana Retreat Center: A fee for 6 nights' accommodation is payable online. This includes all meals and lodging in shared rooms, some with en-suite bathrooms.
First register online at EYEBODY for payment of tuition fees. Afterwards you will receive a confirmation letter on how to book the Mana accommodation. Payment by internet transfer or by Visa/ Master Card online at Eyebody.com. Some banks may charge additional transaction fees, when receiving overseas payments by Visa/ MasterCard this is beyond our control.
Cancellation Policy
Unless you find a replacement the following applies: if withdrawing from participation before 1 December 2023 the tuition fee less non-refundable deposit of $300 will be refunded. If withdrawal occurs after 1 December 2023 no refund will be made, if you cancel, arrive late or leave early. All cancellations must be made in writing prior to the above dates.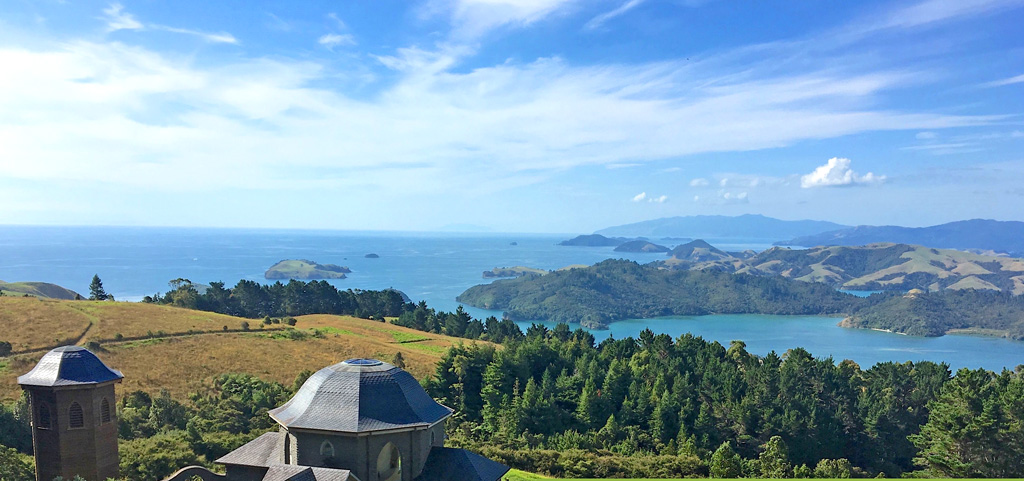 Upcoming workshops