The Grunwald Eyebody Method is taught during introductory online courses, six-day retreats, three-week intensives and in one-on-one lessons. Many people have let go of wearing glasses or contact lenses through these educational experience. One or more of these workshops are a natural alternative to laser surgery or any other forms of surgical interference. All retreats are lead by Peter Grunwald.
---
Upcoming Workshops
Eyebody Online Introductory Workshop
Without needing to travel and accessible from anywhere – this format for beginners allows you to get a taste of Eyebody, both in theory and practice. For many this is an ideal opportunity to meet Peter Grunwald in person for the first time. With his guidance you can do your first experiments without glasses, and from there find out whether a 6-day retreat is the practical next step.
Online course – info and booking
---
The Eyebody 6 Day Retreats
These are designed as an integrated learning experience to improve vision, posture, body movement, relaxation and imagination. The retreats are for those just embarking on improving their eyesight and posture as well as those already experienced with this process.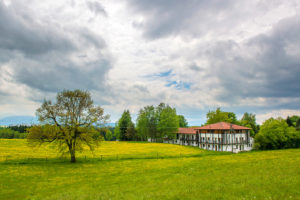 The 6-day long retreat consists of step by step processes to learn to unwind the need for glasses and to improve the entire visual system based on Peter's experiences. It is always set in a surrounding of safety and combines group as well as individual work.
Each retreat is held at an idyllic country venue such as New Zealand's Coromandel Peninsula, the rolling hills of Great Britain, Sonoma valley in California or beautiful Valsugana valley in Northern Italy.
---
The Art of Seeing, Thinking and Moving – 3 Week Intensive Programme
This intensive programme is held once a year only in New Zealand during the first 3 weeks of January. The location is at the Mana Retreat Center in Coromandel followed by two weeks at Auckland's habour suburb of Herne Bay. This programme is open for people who have taken part in 6-day retreats already or by appointment only.
---
Grunwald Eyebody Private Sessions
Private sessions are individually tailored to specific needs. You will be guided personally by either Peter Grunwald or by an associate teacher.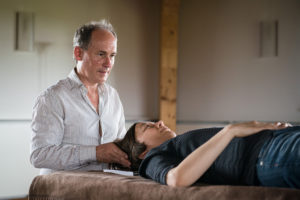 Grunwald Eyebody Center in Auckland, New Zealand
Situated in Auckland's waterfront suburb of Herne Bay, the Center offers series of private, individually tailored lessons with Peter Grunwald or an associate teacher. They are suitable for people living in Auckland, across New Zealand and worldwide who would like to partake in a series of private lessons.
If you are from out-of-town the office staff can help to direct you to suitable motels nearby.
Please book your appointments by calling +64 9 360 1730 or email info@eyebody.com
Peter supports his international students who have already attended 6-day retreats and 3-week intensives with individual lessons during his regular international teaching visits.